SURVEY
Edited Colour photographs with text
2020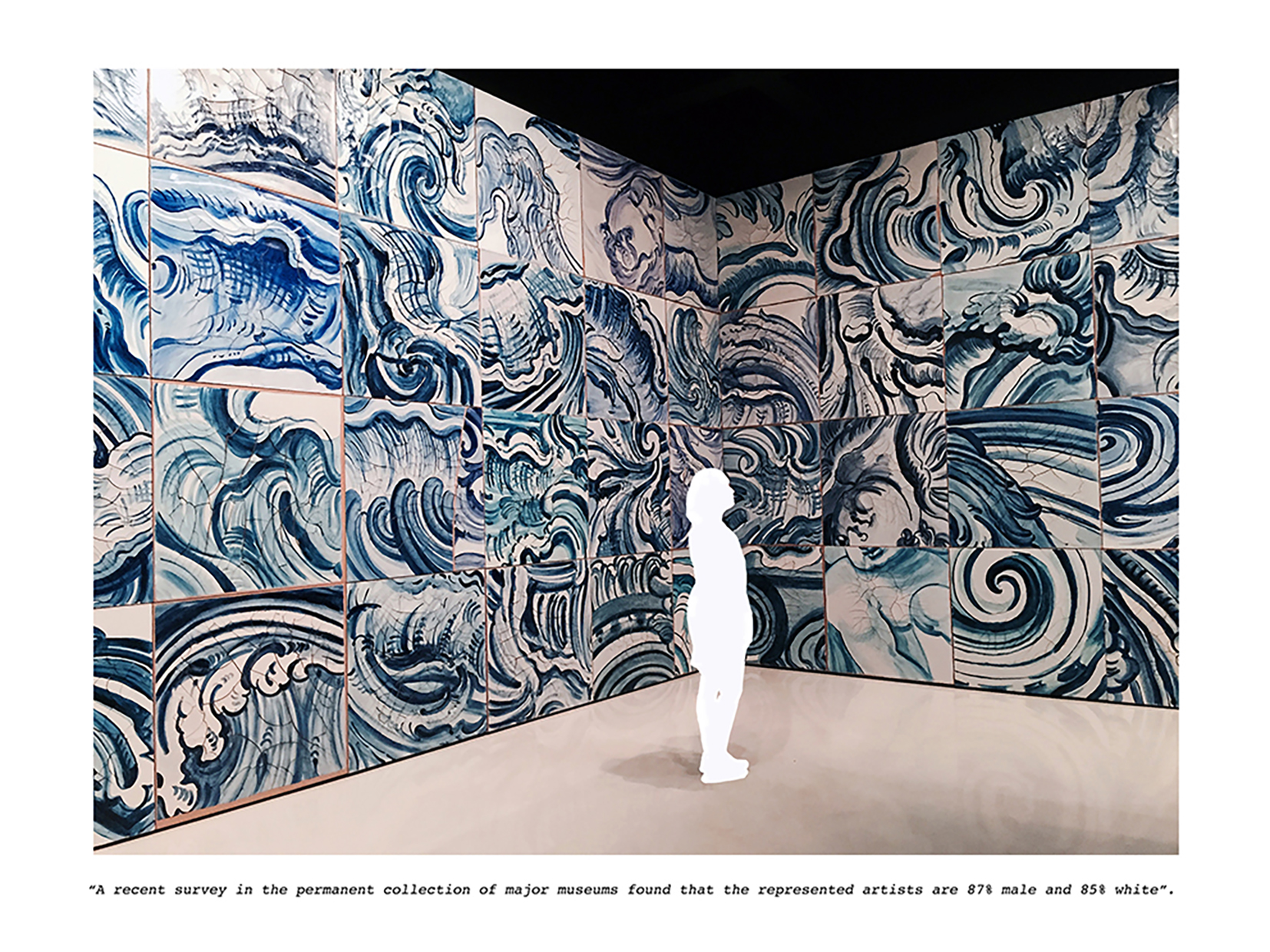 SURVEY / MUSEUM VIEWS

photography + text, 2021

An erased female image stands by artworks of proeminent artists at major art institutions. Her figure is that of a gost.
Each image is underlined with sentences taken from articles, thesis and essays about the deep gap between men and women in the art world. The photo-series proposes a reflexion on the subject of the scandalous persistent gender inequality in the arts.

The work is part of my master in arts project at Faculdade de Belas Artes, Universidade do Porto.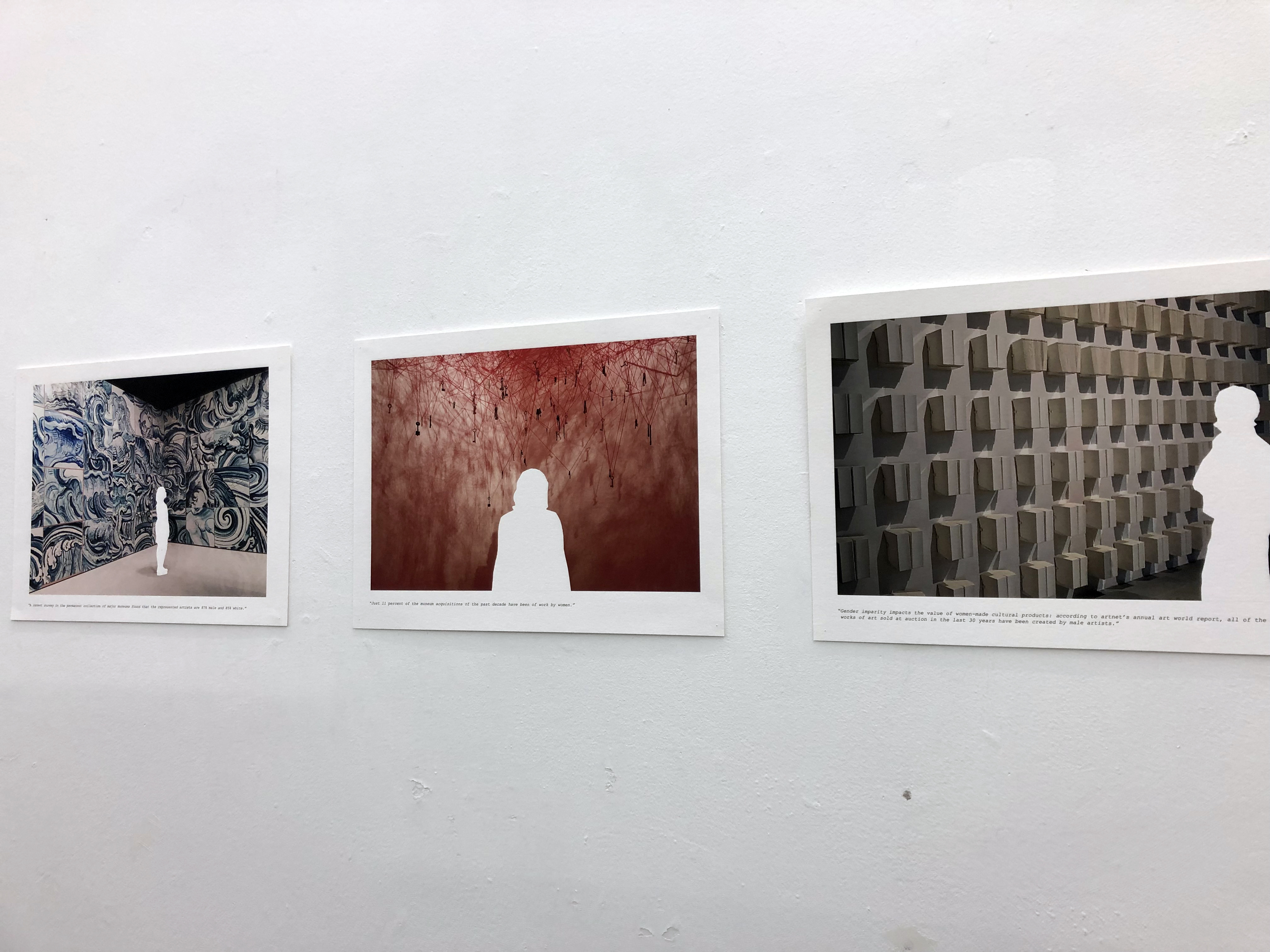 Exhibition view 'A montanha como metáfora', Galeria Cozinha FBAUP, Porto, 2021, inkjet prints, unframed
Exhibition view 'Entremeios', Museum FBAUP, Porto 2021, inkjet prints, unframed.