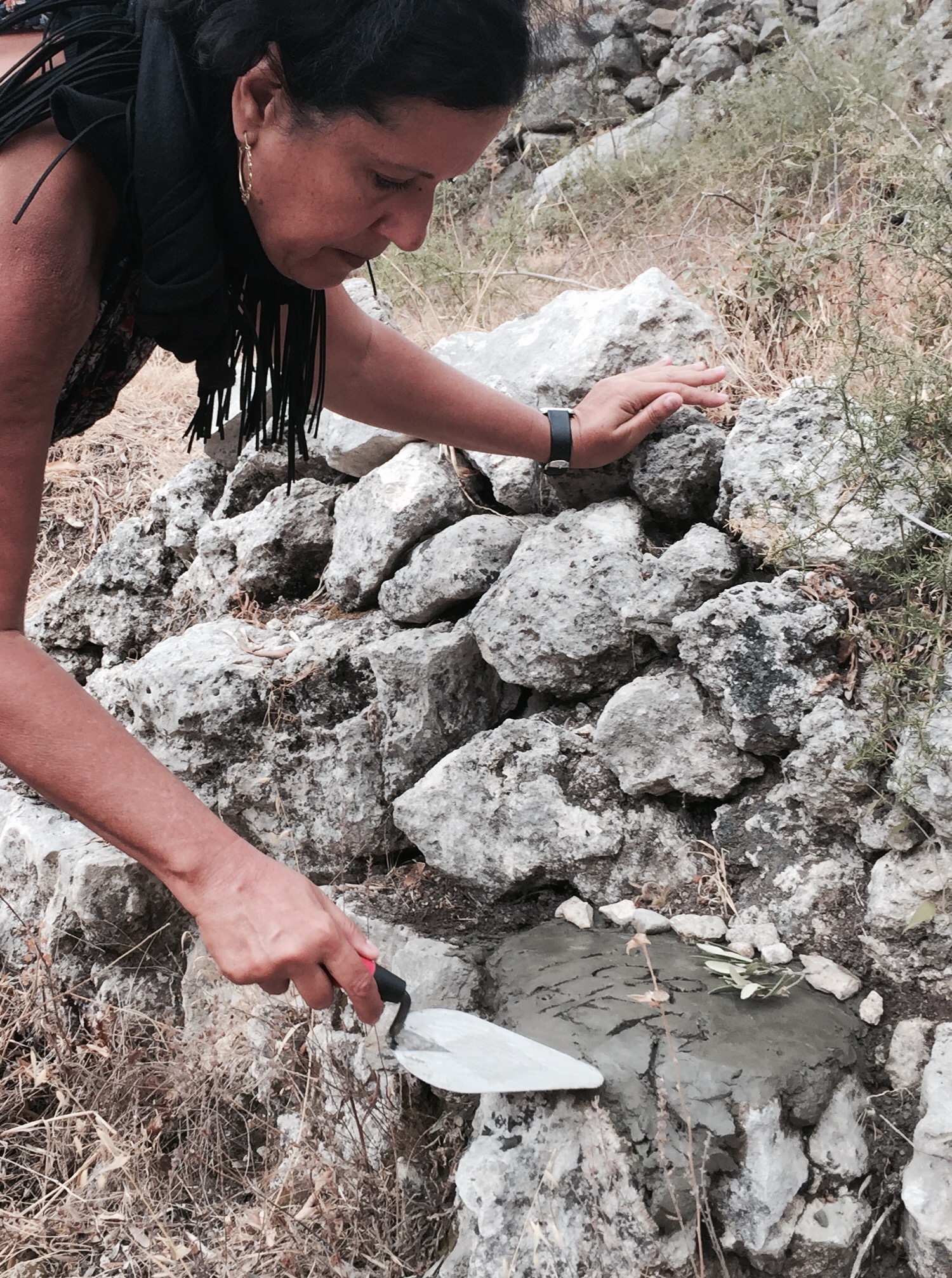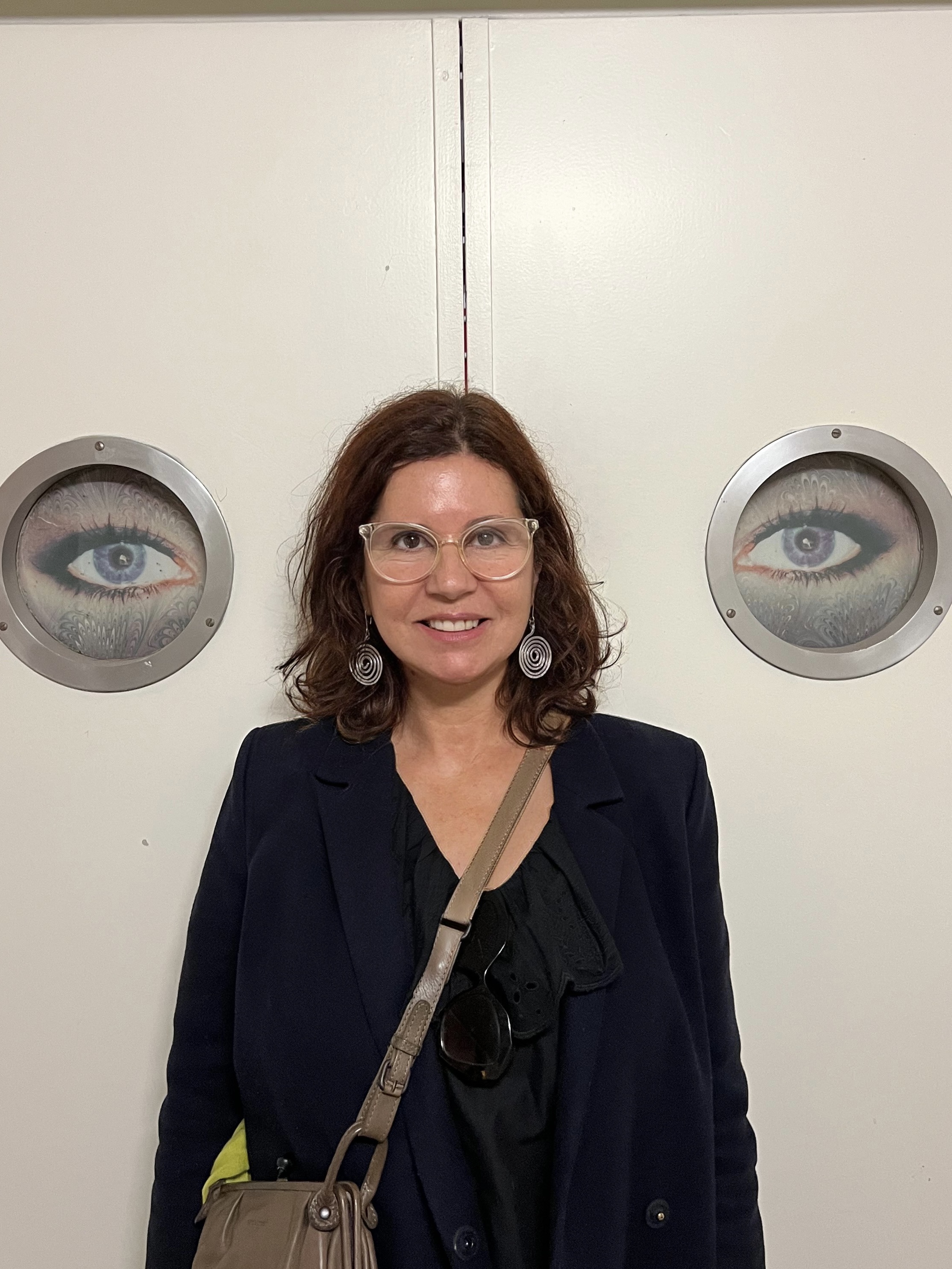 Neyde Lantyer is a Brazilian visual artist living and working in Amsterdam (NL). Her work uses installations, video and photography to explore a variety of themes related to memory, belonging, migration, decolonization and feminism. Lantyer studied Fine Arts at the Escola de Belas Artes da Universidade Federal da Bahia, Salvador BR and earned a MA in Fine Arts at the Faculdade de Belas Artes da Universidade do Porto PT.
1. EARLY YEARS
Born in the Bahia sertão, a region that was the scene of historic events in the class struggle in Brazilian history, Lantyer moved as a teenager to Salvador, the country's former colonial capital, to attend university. In Salvador, she enrolled in Journalism (UFBA) and Social Work (UCSAL) and participated in the students movement against the military dictatorship (1964-1985).
2. GENDER STUDIES
At university, she conducted research on class and gender among women from underpriviledged communities in Salvador, and based her graduation essay on the ouvre "The Second Sex" by Simone de Beauvoir (1980-1984). Afterwards, she worked with human resources, creating groups of female workers in companies and organizations to address sexuality and gender oppression. Later on, she had the opportunity to organize seminars on topics such as the symbolism of the heart, death and retirement (1988-1997).
3. ART ACADEMY
Upon entering the Academy of Fine Arts, in 1990, at the Federal University of Bahia (EBA, UFBA), among other artistic techniques she discovered photography, having dedicated a large part of her earlyl production to it. She held her first individual exhibition at Museum Casa do Benin, in Salvador da Bahia, in 1994, and created a course on photographic language (1996-1997), a local pioneer in the debate on contemporary photography.
4. MIGRATION
Shortly afterwards, she moved to Amsterdam (1998), where she enrolled in video, film and photography studies at an array of institutions. She had her first solo exhibition in Europe at WM Gallery, Amsterdam (2002). Later on, she followed the post-graduation program "Histories and Theories of Photography" at Universiteit van Leiden (2008-09).
5. PHOTO RESTORATION AND CONSERVATION
Lantyer spent 10 years working with restorer and conservator Michiel Kort (FotoZorg), a leading Dutch specialist in the recovering vintage negatives. Under Kort's guidance, she learned how to restore and conserve glass plate negatives, along with a variety of vintage photo printing techniques (2004-2012). Working with Kort, she helped recover the archives of major Dutch institutions such as museums, the Dutch National Archives, the Dutch Royal Family, as well as companies and publishers. A remarkable experience that is the basis of her artistic projects on history and memory.
6. ARTISTIC PRACTICE


In Netherlands, Lantyer carried on her career by taking part in artistic associations and ventures and eventually exhibiting her autoral work, but mostly working on her own. She earned two mentorships from the official organizations Kunstenaar & Co and Kultuur & Onderneming and is currently a member of the collective of artists Kunst Ruim. She, recently, joined NDSM Treehouse studios and have been working and exhibiting in the Amsterdam Noord spaces while taking part in other exhibitions and events mostly in Netherlands and Brazil.


7. MUSIC AND CINEMA


Besides her artistic practice, she became a cultural practitioner and was chairwoman, and later artistic director of the binational A Hora do Brasil Foundation. Over the seven years in office, she created a line-up of artistic-cultural projects, among them the Brazilian Summer Sessions (2007-2013) at Bimhuis, Amsterdam was the best known. Developed with Brazilian dancer and choreographer Claudia Trajano, the project was a combination of concerts, jam-sessions, film documentaries and talks. The highly successful program contributed to building a new vision of Brazilian music in Amsterdam. Lantyer has also collaborated with the World Cinema Amsterdam film festival, one more time in partnership with dancer and choreographer Claudia Trajano. Over the course of 3 years, they curated a 3 years showcase of Brazilian film documentaries (2005-2013) and popular Brazilian films as a separate section of the festival.


8. ART, PHOTOGRAPHY & IMAGE PLATFORMS


Lantyer created the plataform Fotografia & Cultura (2012-2018) while developed, in partnership with Teatro Munganga, the analog program Talks on Photography, in Amsterdam (2015-2016).
9. STORIES WE HOLD - ART PROJECT


In 2009, she began the project "Histórias que Guardamos", an artistic research on women, photography and memory, investigating her own family's photo-albums and official historical documents. Her intention was tracing the presence the and absence of women in the official history of her family and the region where she was born. The work has been presented in lectures and screenings at universities, museums and institutions since 2015 in Brazil and Europe.


10. THE MOUNTAIN AS A METAPHOR: EXCLUSION, ANONIMITY AND INVISIBILITY OF THE MIGRANT WOMAN ARTIST - MASTER THESIS AND ART PROJECT


Lantyer's most recent research investigates the position of women artists in the context of immigration. The project addresses the invisibility of the migrant female artist and the obstacles she faces in finding a place in the European art world. The research was developed as part of her Masters in Arts program at the Universidade do Porto, Portugal.